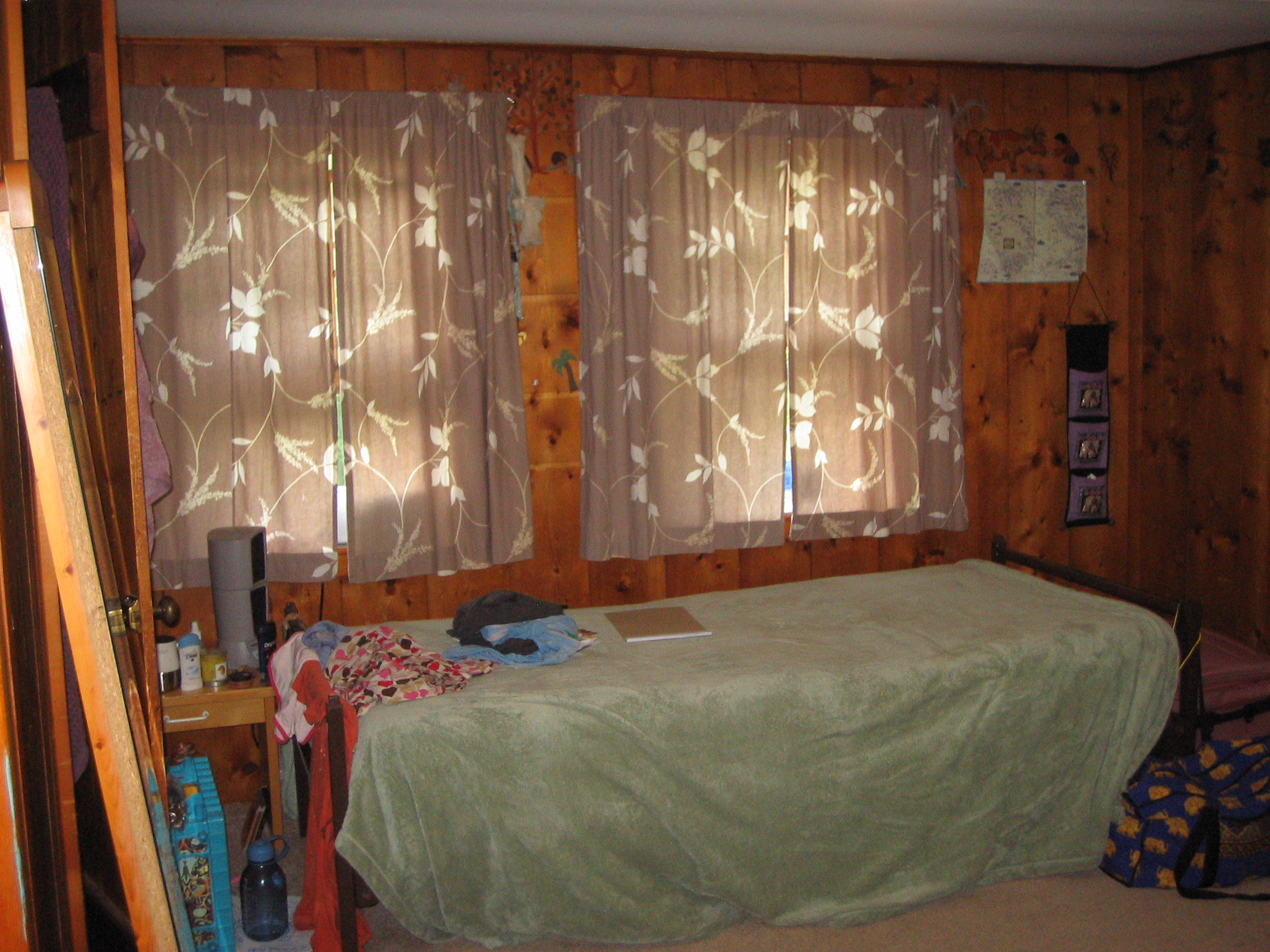 Portuguese Language Exchange at IICD Massachusetts Oi! My informal Portuguese lessons have begun. Bellini, one of the Brazilian volunteers is working with me. We've got a little language exchange going, he's teaching me Portuguese and I'm giving him English lessons. We practice in the Library after dinner. All I can say is that I have a lot of work to do. The pronunciation is extremely difficult for me. I swear I'm repeating exactly what he is saying, but apparently I'm not. Portuguese has so many soft sounds that just don't exist in English. I've got six and a half months to learn this language. I will be fluent!
I have notes from our sessions taped to the wall around my bed so that I can practice. Speaking of things around my bed, something has decided to make two gigantic cocoons on the curtains near my headboard. I am not excited about this. I am not at all thrilled. I am trying to remain calm, but this is not a good situation and I am afraid that if I attempt to remove them whatever is inside will jump out. My friend James, my bug killer, is away on a fundraising trip in Boston. Right now it is Sojourner versus the cocoons. They are winning.
I've found my local NPR station. It's one of the only stations that works. Now I can stay connected to the world. We have a huge television with like 500 channels, but everyone uses it and I can never catch any t.v. time except for the "Sex and the City" reruns around 11pm, when the t.v. traffic dies down. This is such a step away from where I have been, from my comfort level, but isn't that what life is about, shaking things up a bit, looking at things from a different angle? And truly, it's not so bad, I'm making it work and I'm so excited about getting trained to work in Angola. That will be a great adventure.