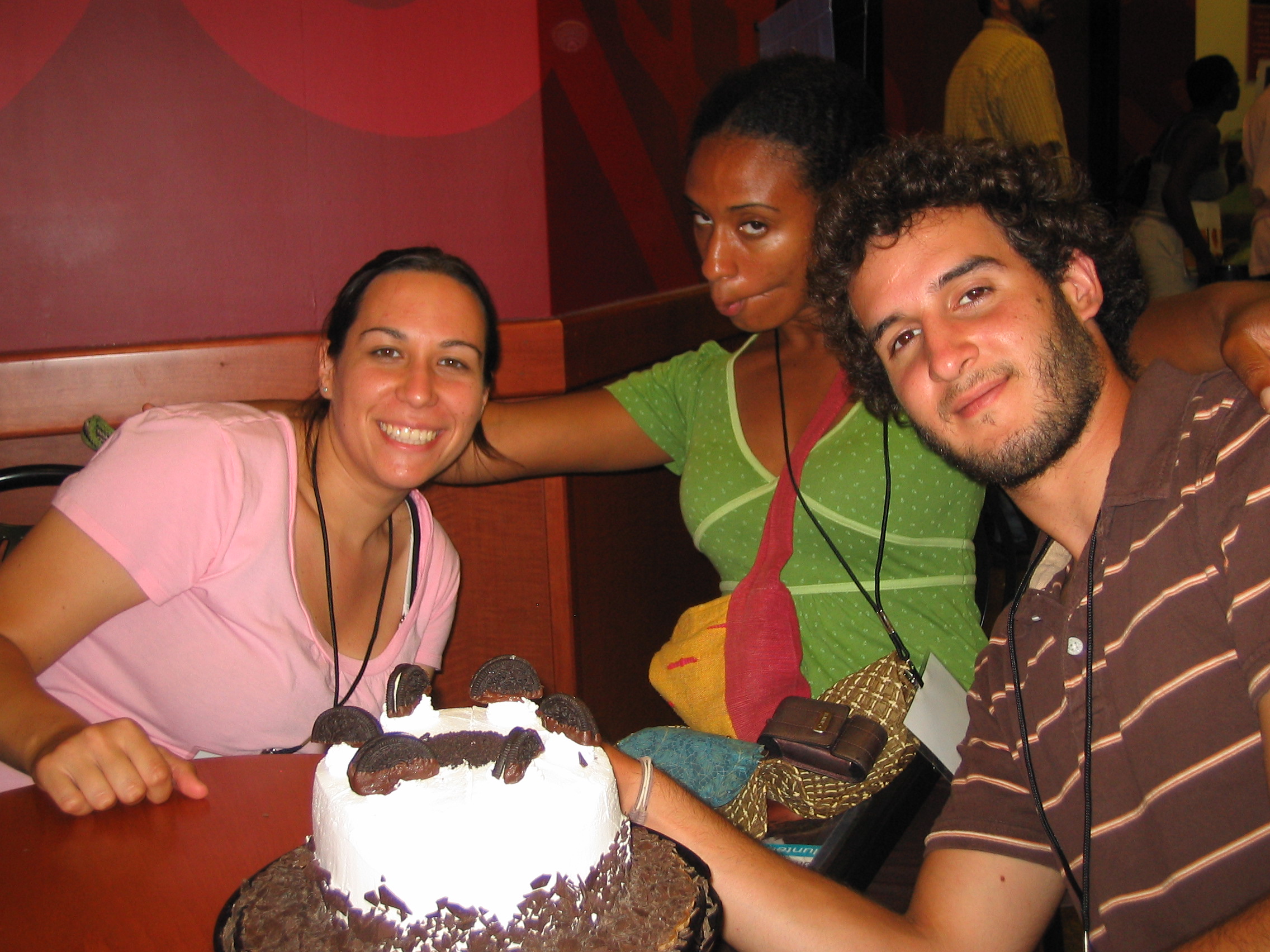 Today was our final day of fundraising (yes!).We started off at the Peace March in D.C. this morning. It was great! We got signs and kinda got a little carried away. We marched with the anti-war demonstrators from the White House to the Capitol (okay, we ourselves were anti-war demonstrators) and we went the whole nine yards (sorry fundraising).
My favorite moment of the day was holding up peace signs to all of the pro-Bush/pro-War folks when our groups converged. All in all it was beautiful to see the solidarity, especially all of the returned Iraq War vets who were marching for peace (muaww...).
We made some money today (not a lot, not goal, but we tried) outside of the white house and at the protest itself. We tried evening street fundraising in Dupont Circle as well tonight. It was interesting to see all of the drunk people, however, it wasn't a money maker. Believe it or not, I can't wait to return to the mountain and jump back into work and my regular non-fundraising routine. Long drive tomorrow but I'm one step closer to Benguela!