Yoga Private - Exploration Session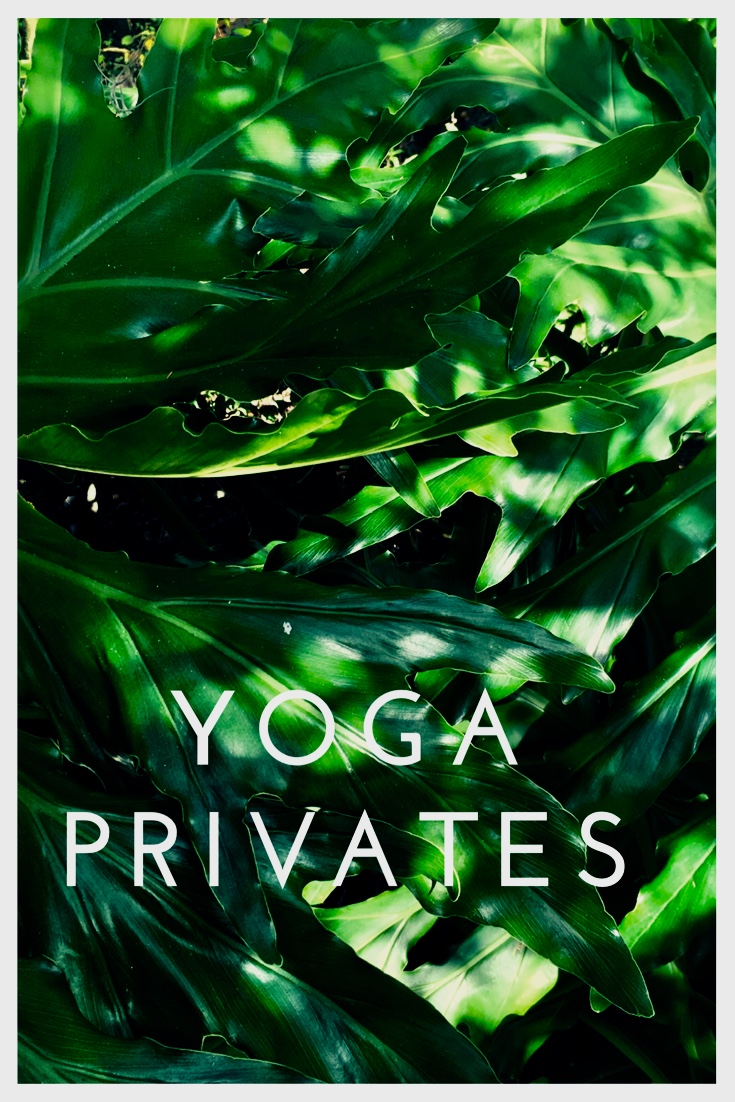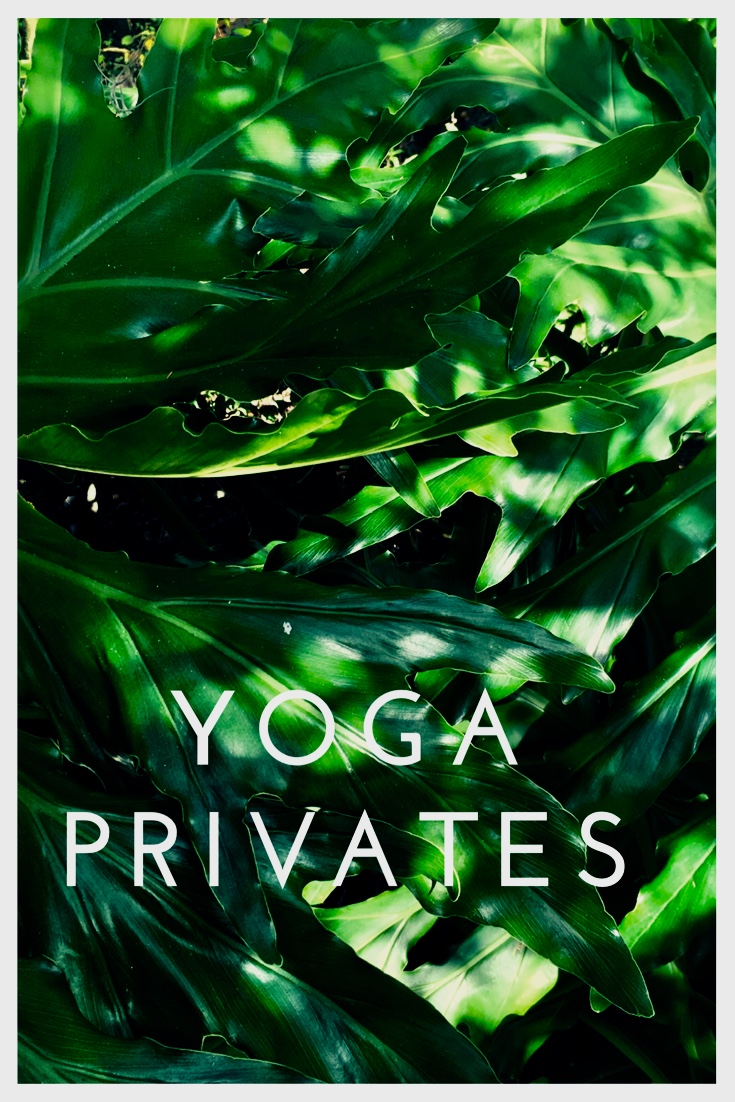 Yoga Private - Exploration Session
Yoga privates are one-on-one yoga sessions designed to address your specific needs and goals. Suitable for beginners and seasoned yogis looking to deepen their practice, privates are a great option for anyone looking for specific guidance and support.
Personalized Private Yoga Classes in New York City and the Washington, DC, Metro area with Sojourner Williams
As a yoga instructor, working with students in the capacity of private yoga sessions is one of my greatest joys. Bearing witness to "aha" moments, watching personal goals be met and surpassed and helping to facilitate inner transformation through mindfulness is infinitely rewarding. This is why I offer personalized private yoga classes in Washington, DC, and Maryland.
As your personal yoga instructor, I will help you identify your unique yoga, fitness and wellness goals. I'll work with you to design a program specifically curated to meet your vision and goals.
YOGA IS FOR EVERYONE!
You will learn to connect with your body and breath. We'll address flexibility, strength and balance. Together, we'll strengthen your core and any other areas you wish to focus on. It doesn't matter if you've never stepped on a yoga mat before or if this is your 100th yoga session.
COME AS YOU ARE!
You will learn breathing and relaxation techniques and will be guided step-by-step through meditations that you can easily implement on your own at home.
Each session will serve as a mental, physical and spiritual re-set.
I specialize in the following:
Yoga for Beginners . Vinyasa Flow Yoga . Restorative Yoga . Kids and Family Yoga
Yoga for Beginners: Are you a newbie, just setting foot on your yoga mat? There's no need to feel intimidated or overwhelmed.
For those just starting out, private yoga instruction is a great way to find your footing and explore the practice of yoga in a self-paced and judgement free atmosphere.
After a few sessions, you'll either be ready to join a class at your local studio or gym or you may want to continue your private studies and delve deeper into the many intricacies of a yoga practice.
Vinyasa Flow Yoga: Are you a new mom or busy professional with a schedule too hectic to make it to a studio or gym? For seasoned yogis looking to dive deeper into their practice, private yoga instruction provides personalized focus, a chance to ask questions and the freedom to safely explore more difficult poses.
The fluid, dance-like, cardio-stimulating sequencing of a Vinyasa class can be intoxicating.
Linking your breath to your movement, we'll move through a sequence designed specifically to inspire, challenge and create balance.
Vinyasa classes can be as slow or as active as you wish. I'm here to help you explore and grow. We can infuse arm balances, back bends and inversions if you wish, or we can stay grounded and focus on flexibility and meditation. The pace of your session is entirely based upon you.
Restorative Yoga: Are you in need of balance and calm? Do you have limited mobility or injuries? Restorative yoga might be perfect for you!
Meditative, grounding and relaxing, Restorative Yoga utilizes props such as bolsters, blankets, straps and blocks to lull the body into a state of deep relaxation.
In Restorative Yoga, poses are held for an upwards of ten minutes, allowing for flexibility, and relaxation through the stimulation of the parasympathetic nervous system.
Known to lower blood pressure, reduce anxiety, ease depression and insomnia, Restorative Yoga can be practiced by pretty much anyone, regardless of their physical condition, age or yoga experience.
Kids and Family Yoga: Are you looking for a way to spend quality time with your children? Well, a family that practices yoga together forms long lasting bonds rooted in mindfulness and joy.
Whether you have an infant strapped to you in a sling, or have toddlers, school aged kids or teens, I will design an interactive (oftentimes musical) and fun practice that the whole family will enjoy.
*Note: Kids and Family sessions are 45 minutes in length and can include up to two adults and three children. More children and adults can be accommodated for an additional fee.
So how do private yoga classes in New York City, Washington, DC or Maryland work?
First, we'll chat on the phone for about fifteen minutes so I can get a sense of your particular yoga interests and goals, and become aware of any injuries or foreseen limitations.
Then, we'll meet for a session.
Where do we meet?
I travel to you and will meet you at your home, office, or hotel.
Both 60 and 90 minute sessions are available.

I have a full array of mats and props for your use, you don't need to worry about anything.
*Contact me for pricing
People are saying....
"Sojourner is an amazingly gifted yoga instructor. Sojourner has an easy-going temperament, yet is able to offer incrementally challenging sequences tailored to my needs. In fewer than 7 sessions, I was finally able to move past my stubborn weight loss plateau to lose 6 lbs. The only change I made during this period in comparison to the past year of trying to lose weight was hire Sojourner for weekly private sessions. I feel incredibly lucky to have found Sojourner to help me accomplish my personal health goals." - Melba Moore, La Plata, MD (Regarding Yoga Privates)
"Sojourner is encouraging and gentle and kind and has allowed me to try something I was afraid of trying without feeling foolish doing so. She is a patient teacher and provides tons of feedback. She has a soothing voice that makes it easy to relax into the poses and just focus on my breathing. Yoga day is quickly becoming my favorite day of the week. Who knew? LOL" — Stacey Daywalt, Arlington, VA (Regarding Yoga Privates)