Custom Yoga Video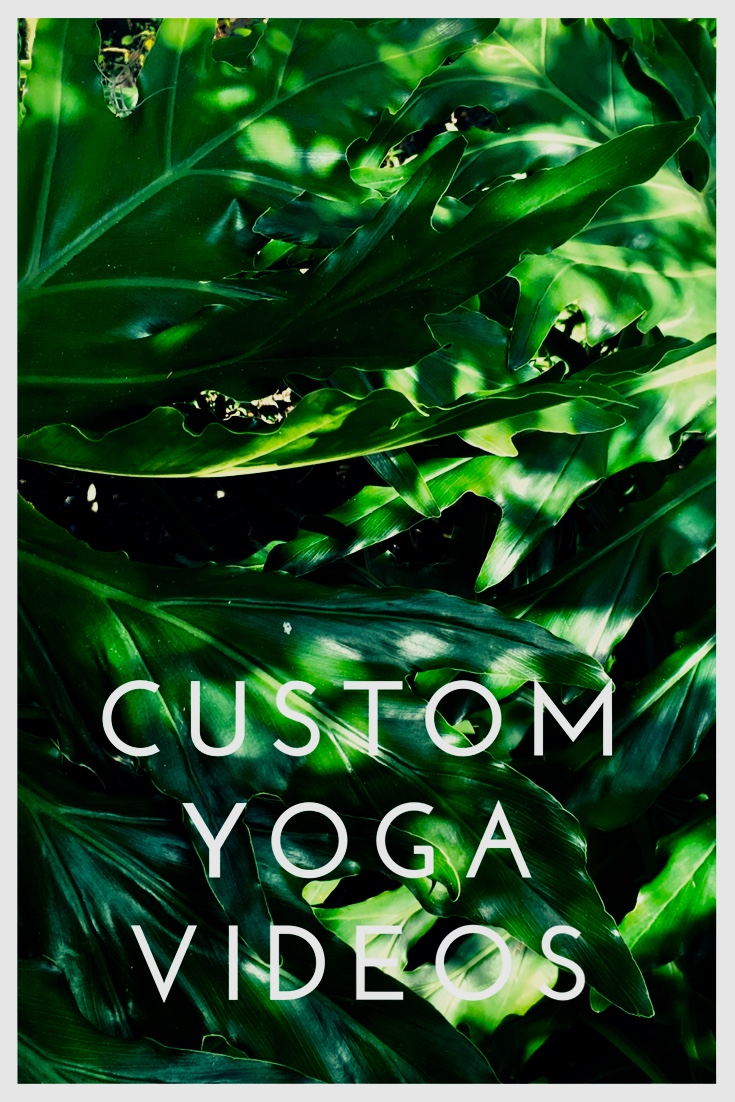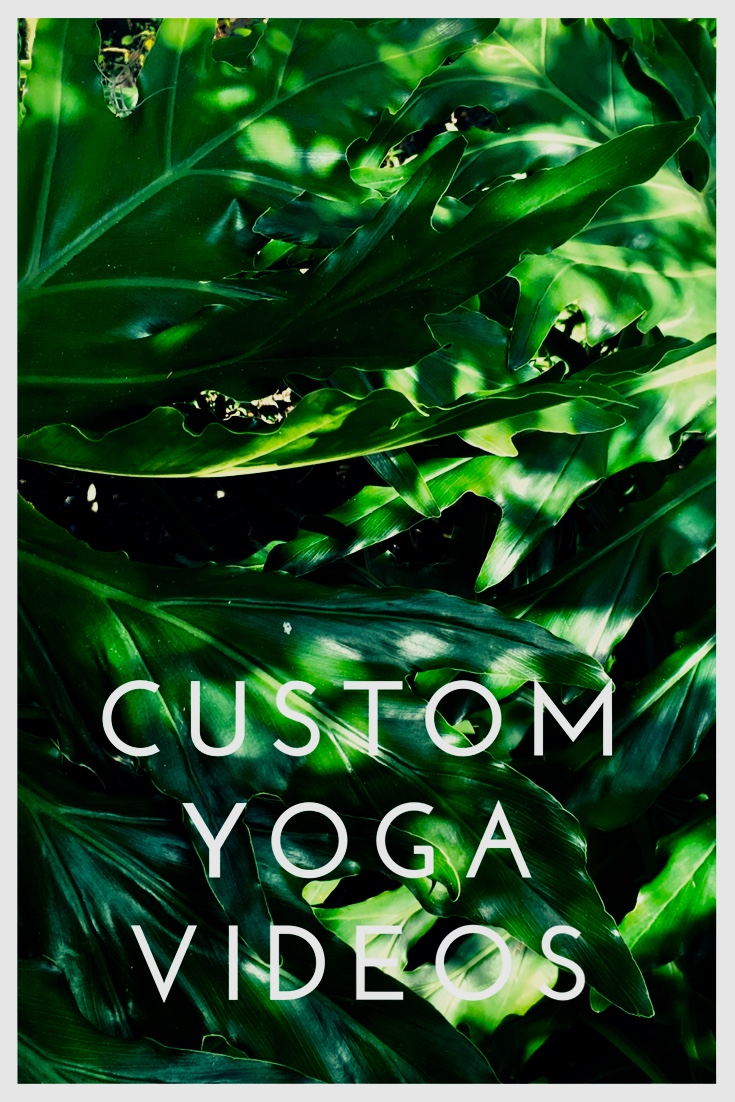 Custom Yoga Video
A custom yoga video designed, sequenced and filmed just for you, to address your particular needs, is the next best thing to having a private one-on-one yoga session.
Your custom made yoga video is created just for you!
I will email an in-depth form for you to fill out, where you outline your yoga goals, health goals and physical and spiritual needs. You'll tell me about past injuries and limitations, and I'll take this information to design a 60 minute session or two 30 minute sessions designed to target those needs.
Make sure to provide me with the phonetic spelling of your name so that I pronounce it correctly when speaking to you in your video.

Whether you're a beginner, a chair practitioner, pre-or post-natal, or an advanced practitioner looking to sharpen a skill, I've got you covered.

I can also design family friendly practice sessions for parents looking to create a yoga routine with their children.
Set up a regular yoga practice in the comfort and privacy of your living room. With your custom video you can practice daily or weekly and chart your progress.
When you're ready for a follow-up video, we'll go through the process above to examine and address any changes in ability level or wellness goals.
Breathe. Balance. Thrive
People Are Saying:
"I just finished my first session with you. I"m so pleased and I'm going to continue everyday. You did a phenomenal session and I feel so honored. It was designed especially for me and hearing you mention my name was epic!"

- Laticia Jackson (Clinton, Maryland)

"Best yoga experience ever! Thank you, Sojourner Williams. Sojourner created a custom video for my health goals and just as importantly my spiritual goals. While I don't yet have all the words to express an inner experience, I do feel greater peace and joy. But, my health indicators are quite measurable. When I saw my primary physician one week after starting Sojourner's teachings, she was extremely pleased, and frankly surprised. Daily, I get to experience this remarkable, nurturing, personalized yoga video from someone whose demeanor is warm, kind and gentle, whose instructions are clear and easy to follow, and who desires to help others thrive. Throughout the video I feel as though Sojourner and I are physically in the same space. She speaks my name often, which keeps my attention in the present, and reminds me just at the right time to be gentle with my body. How does she know that I want to push my body? Simply put…because she's the best. My friends who love yoga have always said that I would love it too when I found the right teacher. They were right. Sojourner is that teacher."

-Carol Godley (Washington, DC)